I have two sets of things saved up for my Blog. One is a list of topics that I'd like to write about: musings and ideas that I think have the potential to be interesting or helpful to other people. The other is hundreds upon hundreds of photos, many of which I love, having felt deeply inspired to capture them, and then – seeing them on-screen after I developed and scanned the film – happily satisfied with how they fulfilled my vision. So why the backlog?
I would say I haven't found a way that makes sense to me, to share my ideas, and to share my photographs. I have considered various options, and so far I've tended to separate them out into photographic blog posts, and personal ideas/musings blog posts. The problem I was finding was that publishing photographic blog posts felt much 'safer', so I just stopped writing the other kind. Then, partly because this made me feel bad about myself (too scared to write personal thoughts in a blog post = reason for self-criticism = avoidance) and partly for other reasons, I stopped publishing photographic blog posts too!
I was motivated to try to resurrect my blog, because of a personal journey that I'm on, part of which includes an aim to try to share more of myself, if I find something worth sharing. And I kind of realised that sharing anything – as long as it is something positive and kind-hearted – must be more worthwhile, and potentially helpful to others, than sharing nothing (which is what I've pretty much been doing for most of 2018).
So, with a vague aim to 'write a blog post', I was still left with the dilemma of how to reconcile the photographic content with the don't-even-know-what-to-call-it personal musings content. I considered – Do I pull them together, even if they weren't conceived that way? (That's actually what I'm doing right now!)
My theme here is the barriers we can put in our way to acting. In my case I had a desire to share something positive: pretty pictures, and words that I thought might be helpful. But time and time again I stopped myself. Or as this note for a blog post idea I found on my phone today puts it, 'Thinking about how I can talk myself or indeed think myself out of anything. A blog post that starts off as a great idea I never end up publishing [because I overthink it into meaninglessness]. Self-doubt contributes, then anxiety about others' (anyone's?!) opinion, or looking stupid, then finally a feeling that it's entirely pointless anyway.' Wanting things to be perfect before we put ourselves out there; wanting to avoid any possibility of failure; anxiety; depression; low self-worth; feeling we have nothing meaningful to contribute; existential crisis…any one or more of these and a hundred other painful, debilitating things can get in the way of us expressing ourselves, and it's such a shame.
The photographs that appear below turn out to have some vague connection to my writing after all, but it wasn't planned that way (which could be liberating for my future blog content!) I shot them in a very relaxed way, without overthinking, and without worrying too much about how they'd turn out and whether they were 'worth' taking. I shot them simply for enjoyment, as I strolled along the waterside in the beautiful fishing village of Steveston near Vancouver. I felt peaceful and free, and quietly inspired by the soft light and the subtle autumn colours. So I took the photos with the minimum of self-doubt or censorship, and I share them here – along with all my thoughts above – in the same open-hearted vein. Well, perhaps the sharing part comes with quite a bit more self-doubt, but I'm doing it anyway!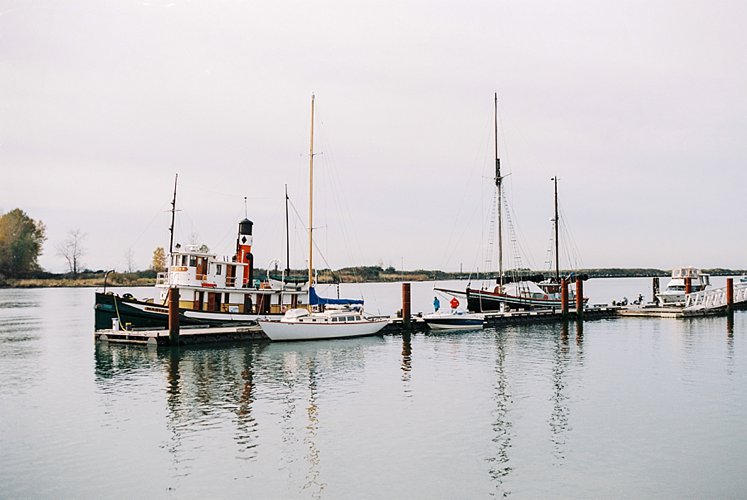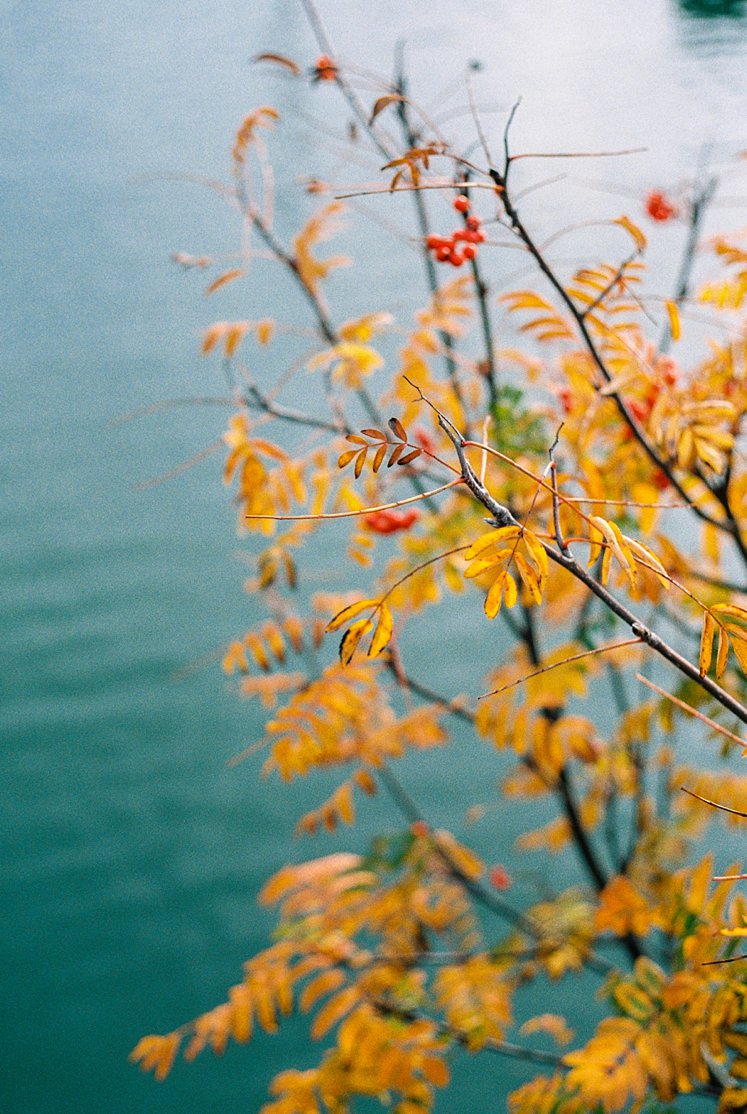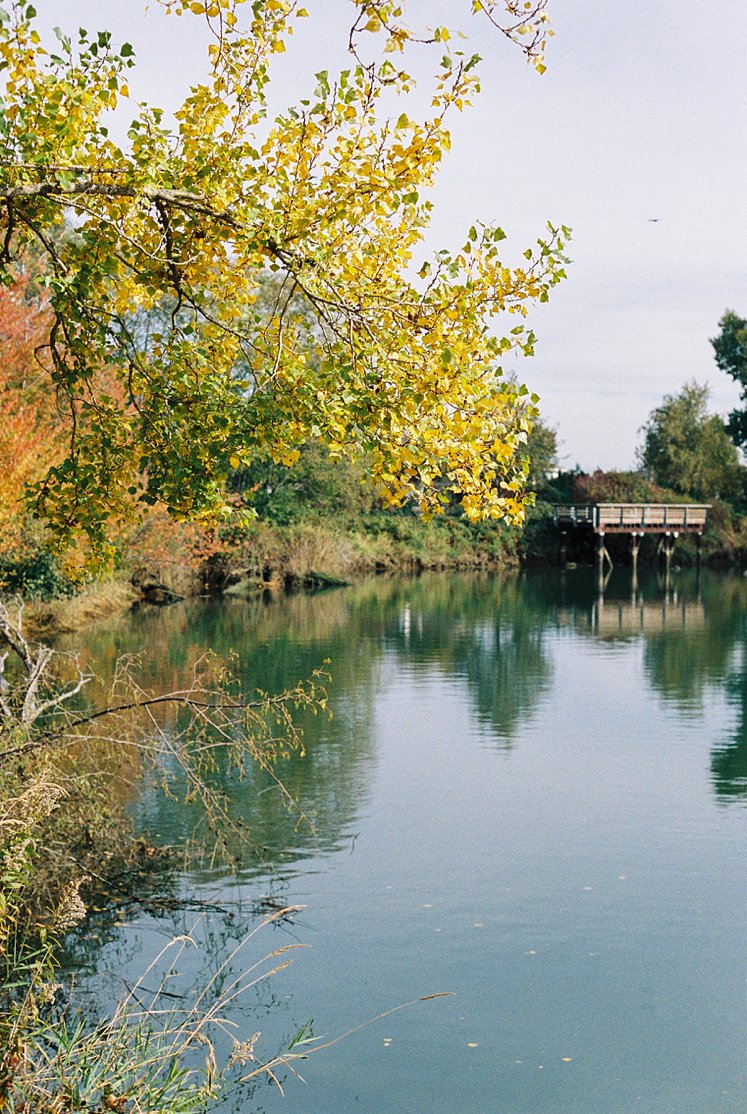 The first few shots are on Kodak Portra 800, with the remainder on Kodak Ektar. All shot on my Canon AE1 and developed & scanned back at my lab, Canadian Film Lab