The gardens and house at Chatsworth are closed to the public for a few months over winter, and every March when they reopen Chris and I like to pay a visit as soon as possible. At Easter we experienced the first sunny day after the start of the new season, and it also happened to be my birthday weekend! We were too early for the laburnum arch to be in bloom, but we wandered in the stillness of the First Duke's greenhouse enjoying the astonishing camellias with their array of colours and their beautiful, waxy blue-green leaves, took in the awe-inspiring Pinetum, picked our way down the pretty 'Trough Waterfall' and admired the avenue of bamboo on our way to the maze square. Since it was my birthday, we even finished up with a nice lunch in the restaurant!
My Canon AE1 has become one of my favourite cameras for personal photography, because it's so small and lightweight for enjoying a long amble, and it produces beautiful results and detail. Kodak Ektar has once again rendered the scenes almost exactly as I remember them, but with its usual extra dose of film magic and colour.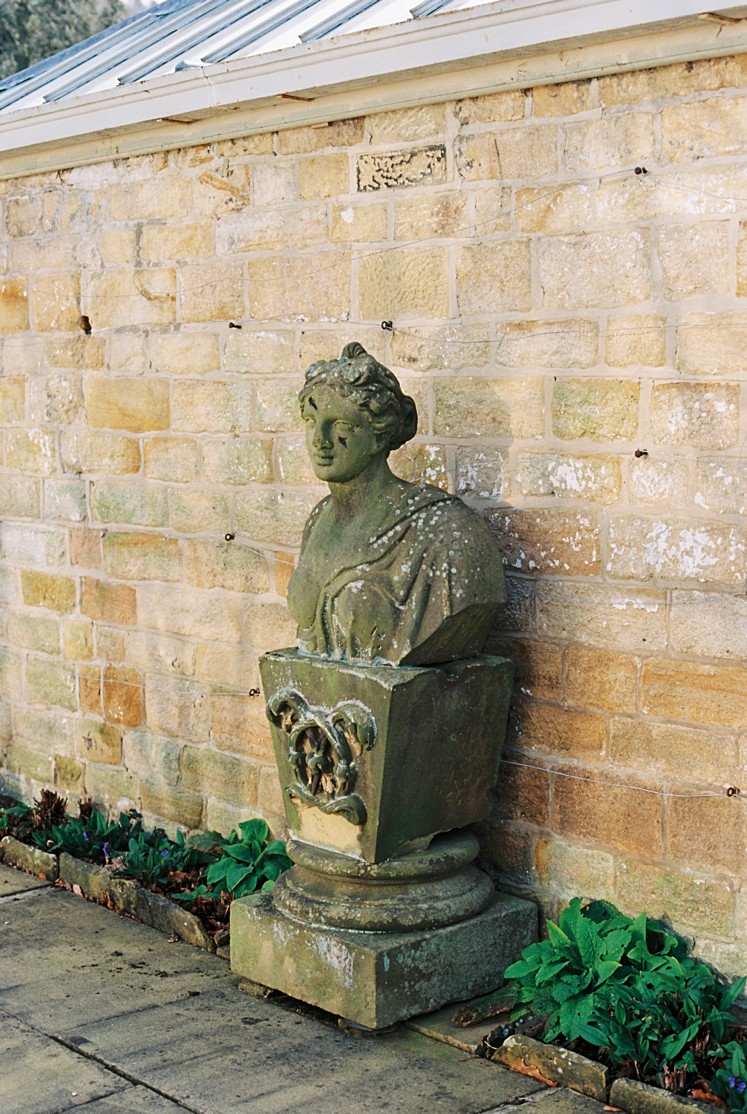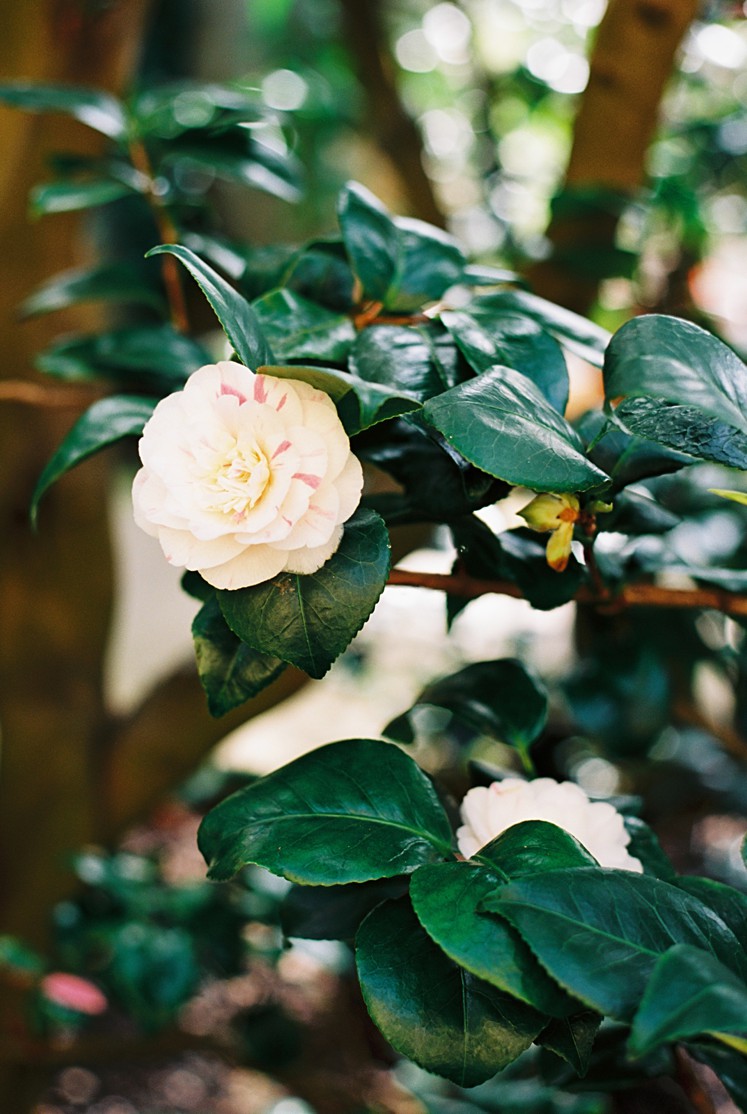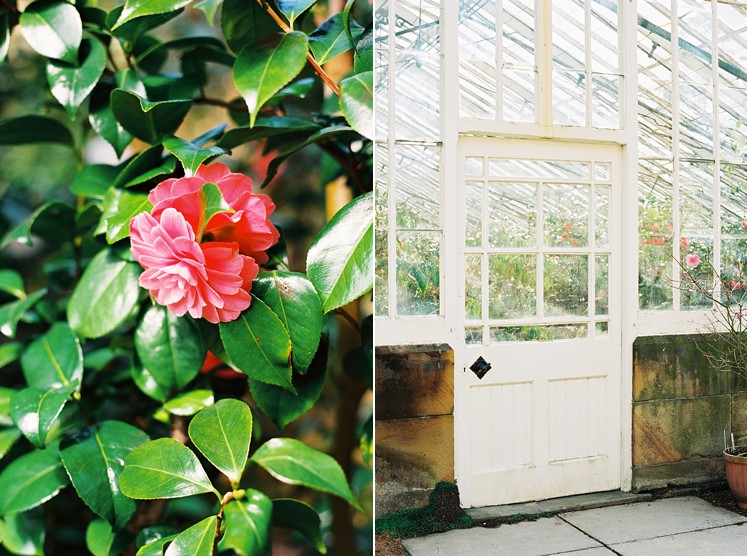 There is always beautiful light to be had in the Pinetum. Thank you to Chris for the photograph of me!
This next part of the walk is the 'Trough Waterfall' leading down to the Azalea Dell. Always pretty, on this visit it was one of my favourite parts of our walk. Picking my way down the trough waterfall stepping stones I looked back behind me from where I'd come, and thought this conifer tree at the head of a pretty little drop in the waterfall, had the feeling of something out of a fairytale. Then turning back around to continue my descent I was amazed by the beautiful, contrasting shadow and light on the small pine tree right in front of me, and the way its roots spread out along the ground.
The Pinetum is at the far end of the gardens at Chatsworth, and at its edge there are some beautiful views out between the trees, over the parkland. The circular stand of pine trees you can see over on the right hand side of the frame near the top of the rise but not breaking the horizon is another favourite local haunt.
All photographs shot with Kodak Ektar film on Canon AE1 with 50mm 1.8 lens and developed/scanned at UK Film Lab.