Here is the final instalment of my 35mm film photographs from a lovely few days spent with my family over Christmas. The next two villages that my sister Holly, my dad and I visited on the final day of our stay, were Worfield and Pattingham. Worfield is now a very special place in our family, because Holly married her husband Matt there in April 2013. I have so many happy memories from that day…Holly, me and our mum getting ready, having our hair and make-up done at Holly's house, walking arm in arm with my mum up the hill to the church, watching the beautiful ceremony unfold while Chris took photographs, all the way through to dancing the night away at the reception. This was the first time I'd been back to Worfield and it looked so pretty in the sunshine. Once more we just enjoyed one another's company as we wandered around with our cameras (I was once again shooting Fuji 400H in the Canon AE1). Then we finished our morning in nearby Pattingham before heading back to Holly and Matt's for a bite of lunch. All in all we had such a lovely couple of days, enjoying the festive atmosphere as we played board games, watched TV together and enjoyed our village explorations.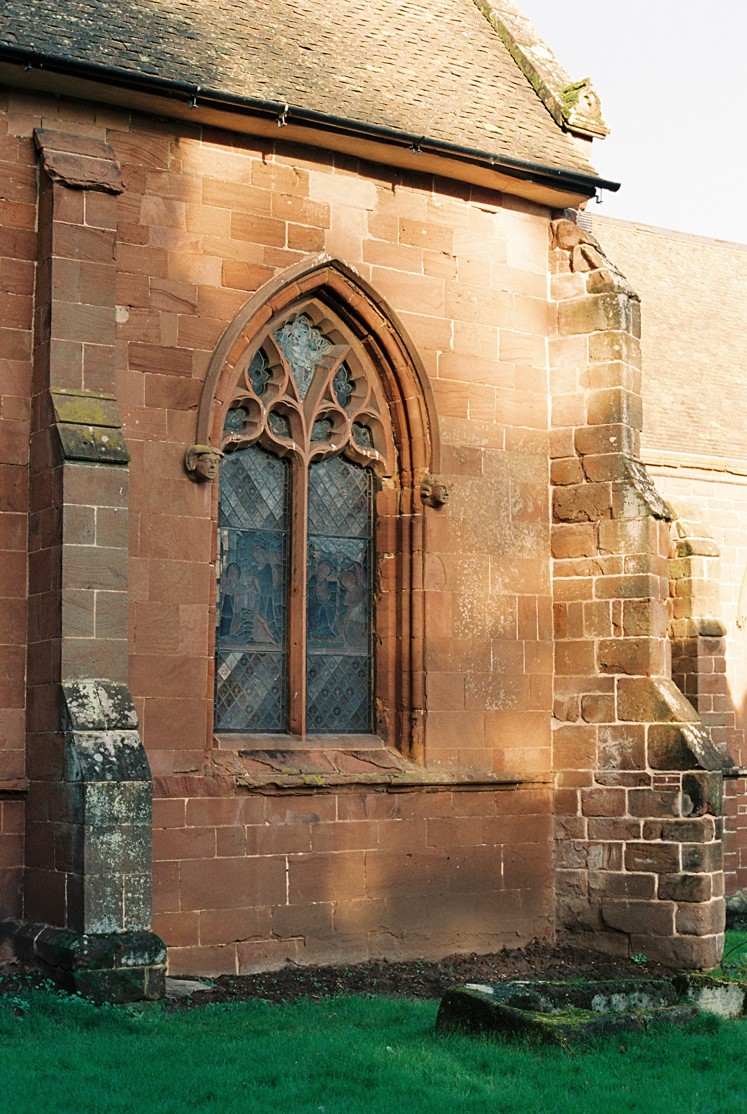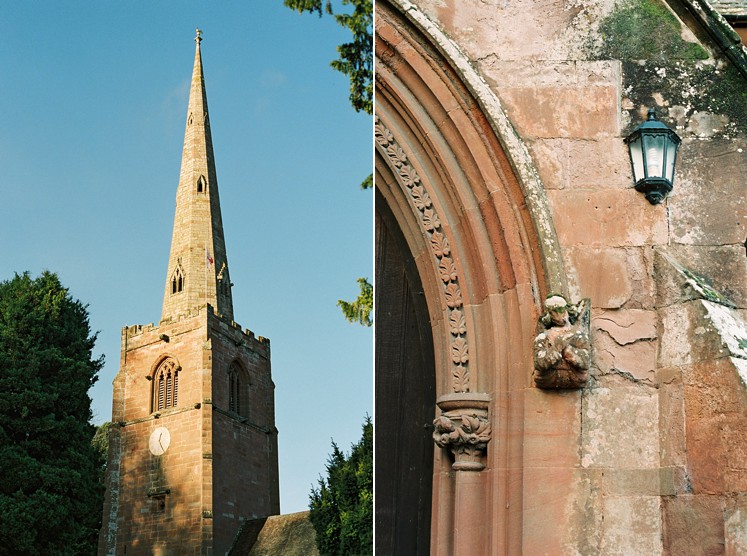 I managed to partly recreate a photograph from the wedding, with Holly and my dad posed outside the church gate: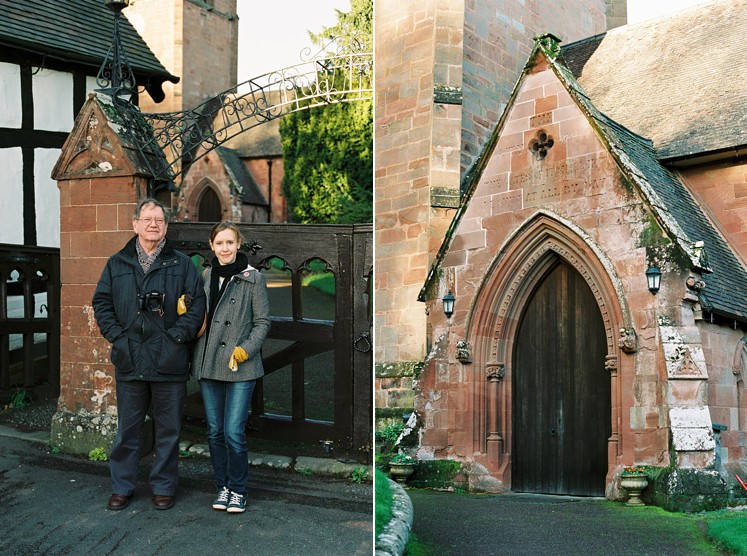 This little road was something of a dead-end but my adventurous dad kept going long after Holly and I thought it was time to give up…he just wanted to see around the next corner in case something good was there!
I still love shooting medium format film but I have to say I've really been enjoying my 35mm film recently too, and particularly the portability, versatility and great results from the Canon AE1. As usual, film developed and scanned back at my lab, UK Film Lab.