I'm not a natural 'morning person', but this past Sunday the forecast was showing a small window of good weather after a series of wet and windy days. With things to do later in the day it seemed that an early start would be our best chance of some beautiful and unusual light. So I set a 6.15 a.m. alarm and we got up in what felt like the middle of the night to make the twenty five minute drive to the Longshaw Estate on the edge of the Derbyshire Peak District, one of our favourite local spots for a stroll with our cameras. There was no spectacular sunrise, but being out in this gorgeous place as the light grew brighter was definitely worth the rather painful start on what would otherwise have been a lie-in day. I was surprised at how quickly the morning dawned from nothing more than a faint grey glow on the horizon, and before very long I actually abandoned the tripod and multi-second exposures. Though I love how in this first shot, the extended opening of the shutter has captured the strong early morning breeze moving the branches of the trees.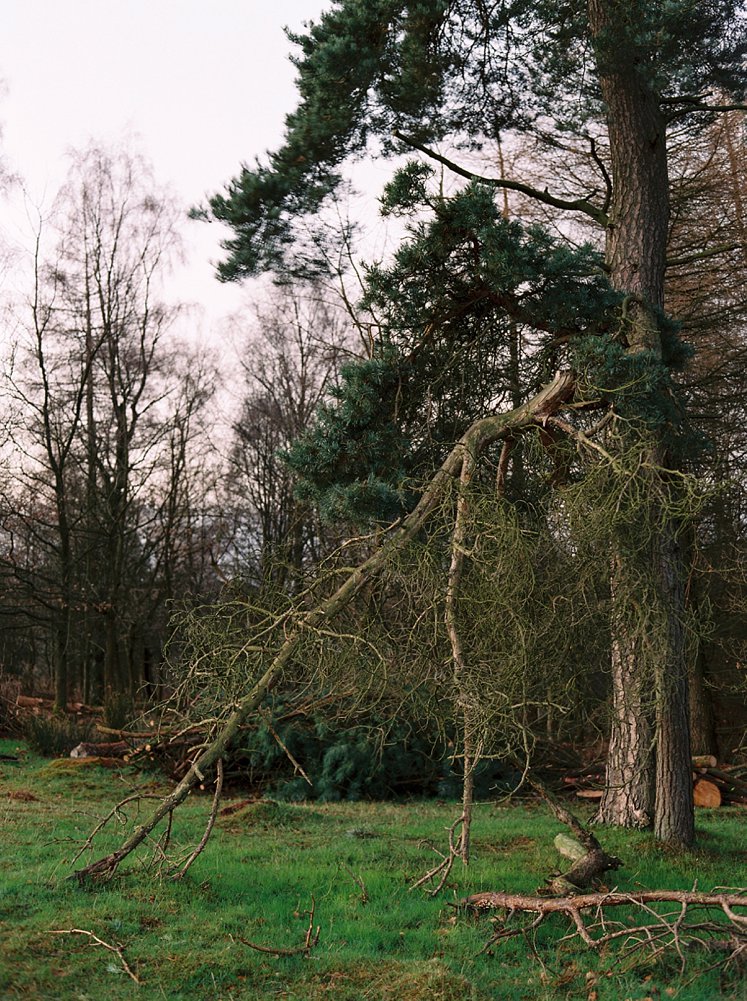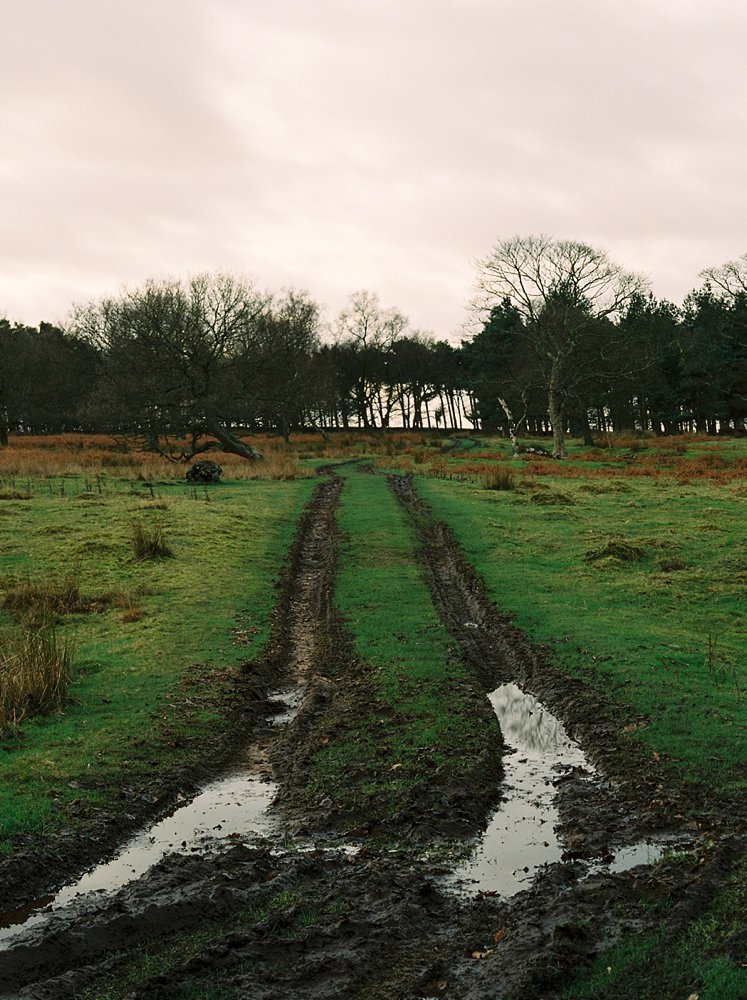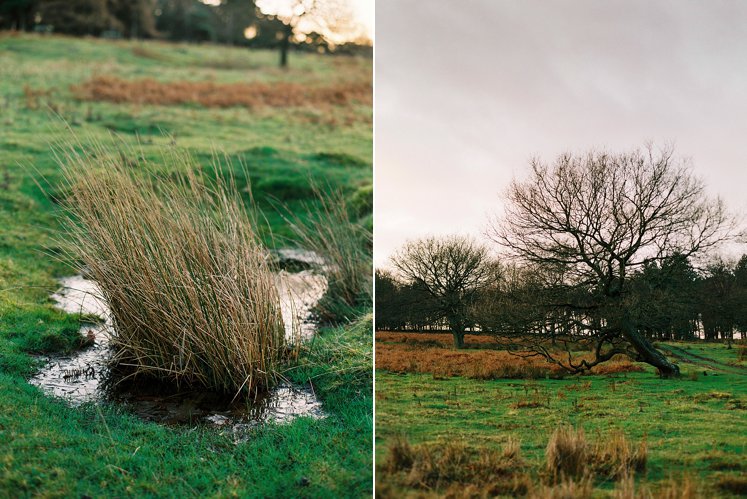 And a final few behind the scenes…Thank you to Chris for taking the photograph of me. And the final shot is my beloved trusty green 'bug'!
I shot everything on the Contax 645 and developed and scanned it back at UK Film Lab. The images are a mixture of Fuji 400H pulled 1 stop in development (for which I blame my non-morning person fuzzy brain, as I didn't change my aperture from f2.8 when I intended to be shooting at f8 and f11!), Fuji 400H with normal development and Kodak Portra 800 pushed 1 stop in development.